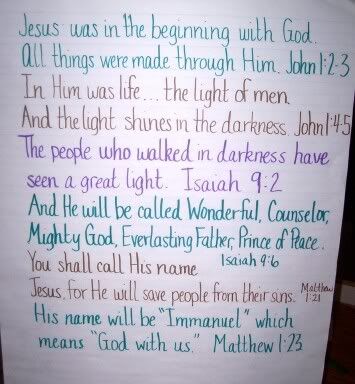 This is what we are doing this year for our scripture memorization. When the page is flipped I will copy the last scripture on this page onto the next, then once a week we'll read through all of them. Yes, I do have to write it once a week but I decided it was best to see them all for a while than to just keep one on the board and replace it each week.
This could also be done on poster board or a table-top flipchart. I attempted the index card memory box system and it just didn't work for us, I may try it again but here's the link for those still seeking a system for your memory work.
http://simplycharlottemason.com/timesavers/memorysys/
If I were to try the memory box system again I would use tabbed business card sheet protectors and put in a notebook. Can you tell the wheels are turning?