Which also explains my grainy photo, I didn't want to wake the bookworm.

And this is why we had no school today, a friend (aka an angel) sent the kids her children's Little People that they don't play with anymore. Who wants to do school when a BIG box is delivered filled with toys?
They have played almost non-stop all day, I'm not kidding. Even with the box!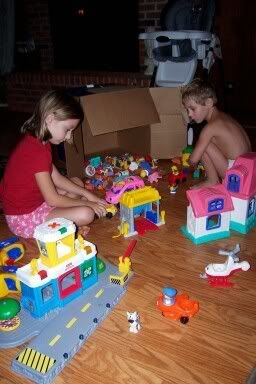 It was a beautiful day!