These are 10 weeks long using
Head to Toe Science
by Jim Wiese as the main spine and
Christian Liberty Nature Reader Book 5
as a secondary spine. Instead we're using Human Body by Donald Silver and Patricia Wynne (Easy Make and Learn Projects).
We studied human anatomy in first grade but after revamping our science scope and sequence, I decided it should be done again but with a bit more depth. These lessons are intended for a 3rd-4th grade student, at least in my opinion.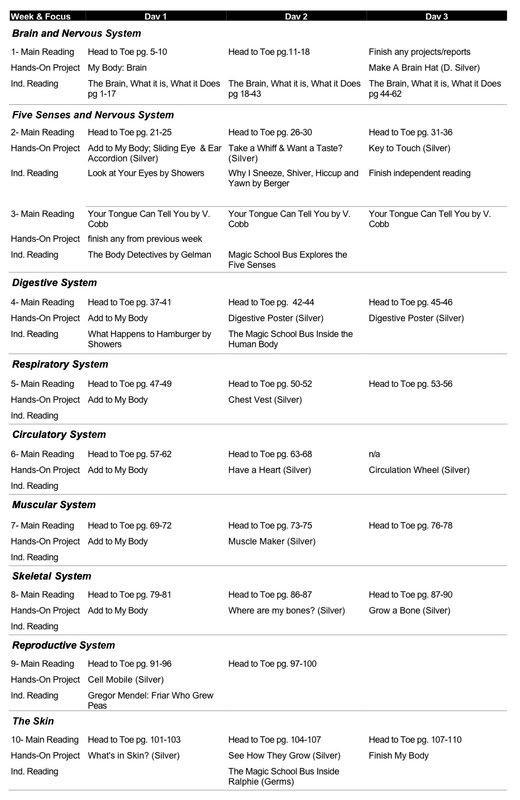 If you're using
Head to Toe Science
by Jim Wiese, please feel free to use this in any way that may help your lessons. Any books can be substituted, these are books we own. I know that I neglected to include specific books on touch and smell during the five senses study but they are covered in the other books. I allotted two weeks to the senses and nervous system due to the reading load, it could be shortened.
To see the rest of our 3rd grade science studies, click here.