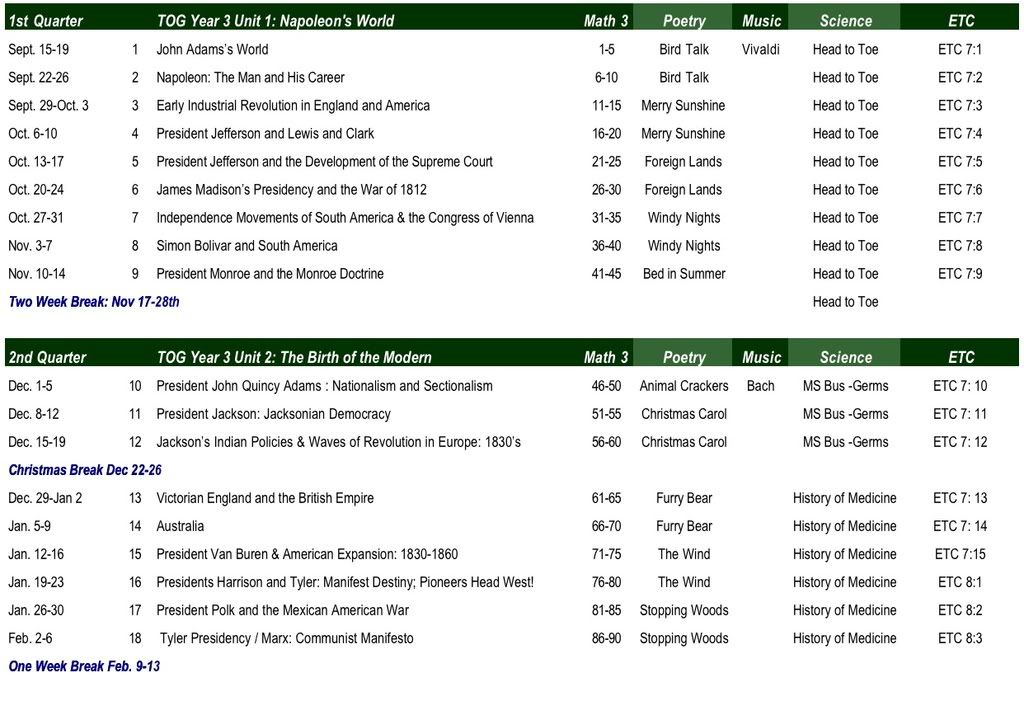 We have 4 weeks of play time, I
do not
want to extend 40 weeks and I know things will happen during the year where we'll need to take time off. Another concern I have is whether each quarter should have one poem eliminated but that will be determined as we go through the weeks.
I did put dates on it but I suspect these will change as we go through the weeks as well. This is working very well for me, thank you
Jennefer
for the inspiration- it is a HUGE blessing!