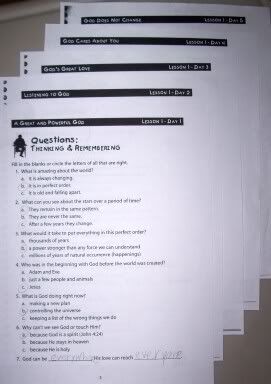 First five lessons in Explorer's Bible Study, Beginnings II Jesus, My Shepherd.
Topic: God In the Beginning
Scripture memorized: Jesus was in the beginning with God. All things were made through Him. John 1:2-3

Weather Journal: July moon phases and completed About Me section.
This is from My Calendar Book by Christian Light Publications, I bought it from RainbowResource.com
It is a weather/calendar journal for 12 months and it was $2.95.
Five books Camille read independently this week: Patrick at the Krusty Krab (part of our English/french readers), The Bedtime Rhyme, Skeletons! Skeletons! All About Bones, Henry and Mudge and the Great Grandpas and Captain and Matey Set Sail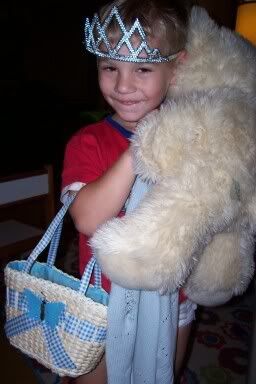 Our Danny. No other words.