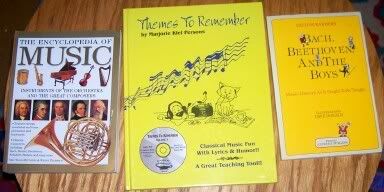 We haven't done music the way I've wanted to, we've listened to Vivaldi's "Spring" of the Four Seasons for three weeks now. It is time to read about him and move on.
Bach, Beethoven and the Boys
will be delightful reading (with a little edit).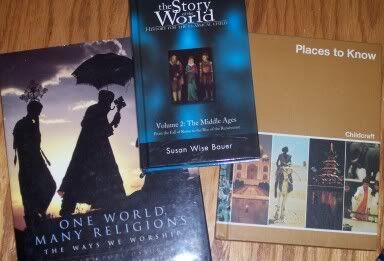 We're on Chapter 6 of SOTW 2: The Rise of Islam.
We'll read about Islam in
One World, Many Religions
and look at pictures of a Mecca in
Places to Know
.
Take a virtual tour of the
Suleymaniye Mosque with 360 degree views and narration.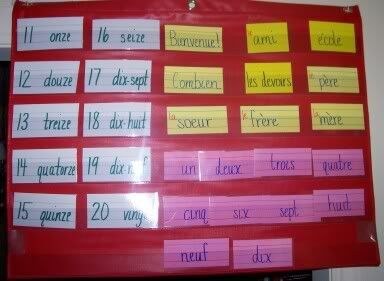 Our French word wall, last week we "reviewed" (we already knew them) numbers 1-10.
In Friday's French culture we'll learn about french schools and read Sleeping Beauty in the Wood.
Last week we read Puss in Boots from
Favorite Fairy Tales from Around the World
.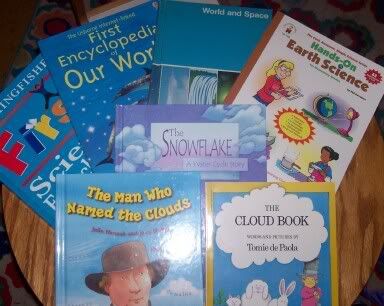 I am loving science this year! For September in the weather journal Camille will be documenting what type of clouds are in the sky and it lined up perfectly for our study of the weather in our Earth Science studies. I forgot to include
"The Geography Book
" by Caroline Arnold which is our geography portion of our earth science studies. BUT, we will be reading about the Water Cycle and making (maybe?) a rain gauge from
The Geography Book
. The books pictured are prime examples of EXCELLENT children's books for science.
The Man Who Named the Clouds
is wonderful and thorough,
The Snowflake
is about the water cycle and
The Cloud Book
, if you couldn't guess - is about the clouds.
Not pictured:


Because of Winn-Dixie

, Camille's independent reading selection


Storytime with the Millers

, daily read aloud
A few books from the library about Islam that may or may not be available in time.
The 15 books I will be reading to Danny this week.