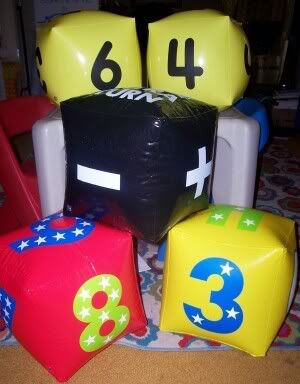 The top two yellow inflatable dice with black numbers are what I found in an education store before I saw Math for Kicks at ($4.99) Tuesday Morning. Math for Kicks includes the black dice, the red and yellow one with stars and the cards below, plus game instructions, and sidewalk chalk for playing outside.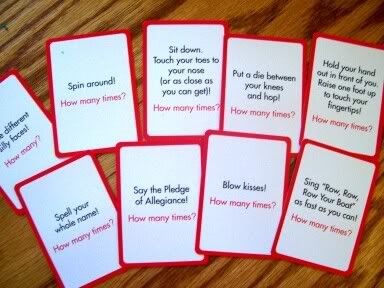 I am so happy with Math for Kicks, we're having a lot of fun! What a lifesaver. We can use it for drill, play it just for fun- which both Danny (3) and Camille (7) are loving.
Safetyville Child's Safety Game - I bought this from D.A.R.E. officers while visiting my parents. We also have the Safe Side DVD on Stranger Safety which has been a HUGE hit at our house. Camille and I played the Safetyville game and it is great, I can also play it with Danny with a preschool focus- added bonus!

There are three sets of questions Beginner (for ages 3-7), Intermediate (7-10) and Advanced (10-13). Preschoolers can also use the game to get familar with key places in their town such as the fire department, police department, etc.

Questions range from stranger safety, keeping secrets, safe practices in the home (chemicals, outdoor dangers, etc.)- it's very wide in it's range.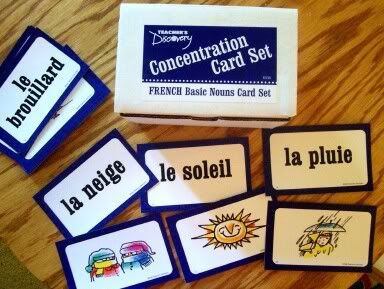 These are awesome! I just wanted to say...well-worth the $35.00.
TeachersDiscovery.com