I'm the MEAN Mom, I found a bracelet of Camille's under my bed and I told her I was throwing it away. It made her cry and she presented me with this picture to express herself. We discussed, or I should say I told her ...that if she can't take care of her belongings, they don't belong to her anymore.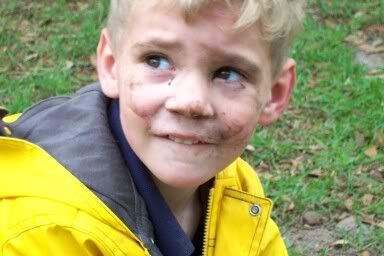 Danny, getting dirtier by the minute AFTER I've told him to come inside. What a FUN day!
We quit school right after 11:30 am this morning and not because we were done.