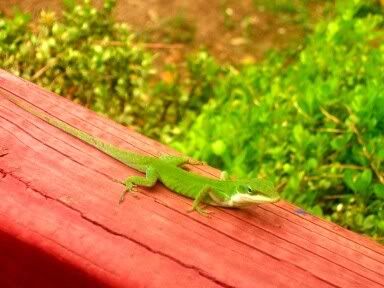 One of the Green Anoles that inhabit our deck area, we watched this one for awhile- including watching it excrete. What a funny moment, the kids said "ewwww!"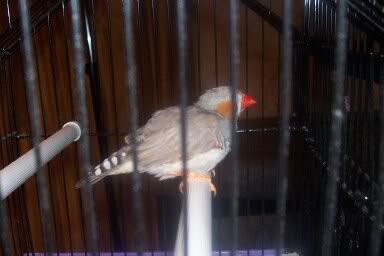 Our new Zebra Finch, which needs a friend- do not trust pet store employees. Not only does "Birdy" need a friend, we need a longer cage. We're about to study birds.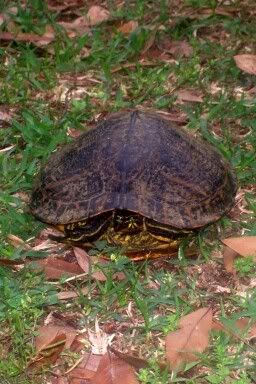 A turtle we found in the middle of the road and brought home. We observed him and didn't contain him.
I tried to take pictures of the nests we've been watching but they will not turn out.