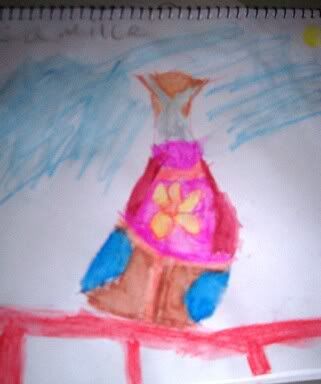 This is a beautiful vase Camille drew for me and it is sitting on the railing of our deck, the vase not the picture. She drew this with watercolor crayons.


Danny and Camille are matching up english and french words with their corresponding picture. I wish I could add sound so you could hear Danny say "le train" and "la pomme"! He's a little mimic right now, which is perfect for learning new words, especially with pictures to identify them with.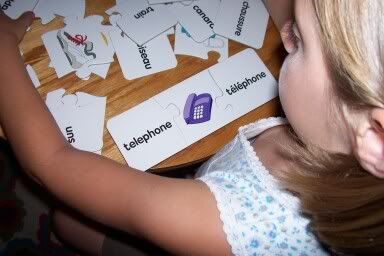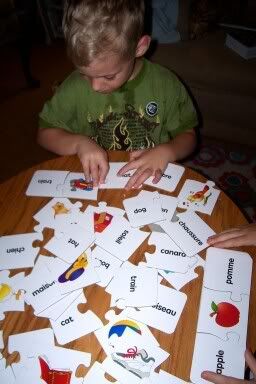 This kept them busy for about 20 minutes but Camille was very proud when she matched them all up!