HISTORY:
Still reading about the Greeks, the Persian War, the Peloponnesian War
and next week will be Alexander the Great. We've been reading a lot of library books!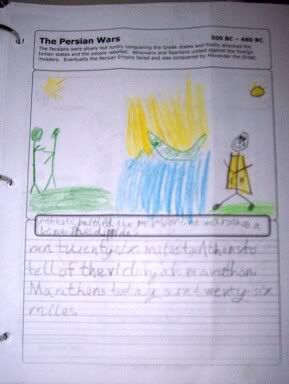 MATH:
Breezing right along, Camille did 100% on her test today!
She's so proud of herself and I am too.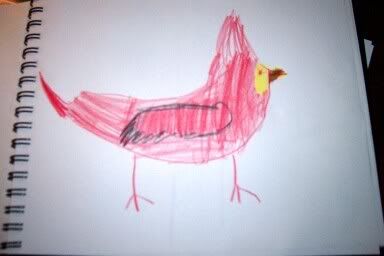 POETRY COPYWORK:
Mr. Nobody by Anonymous, we learned about stanzas this week.
CLASSICALLY CURSIVE:
I think she's doing very well,
she's excited but gets frustrated because she wants it to be perfect.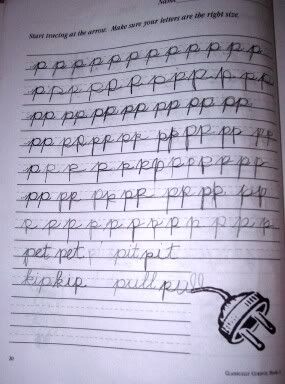 GRAMMAR:
Introducing Pronouns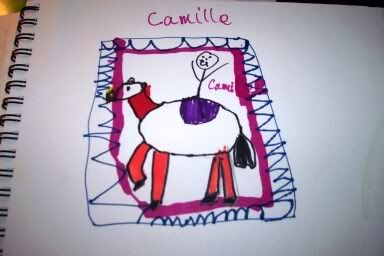 SCIENCE:
We studied butterflies this week, when the weather is consistent we'll order caterpillars.
We received 5 tadpoles from Carolina Biological, here's the remaining one and it's tank mates- six snails.
Somehow when we read about snails, I didn't catch on that they can reproduce by themselves. : )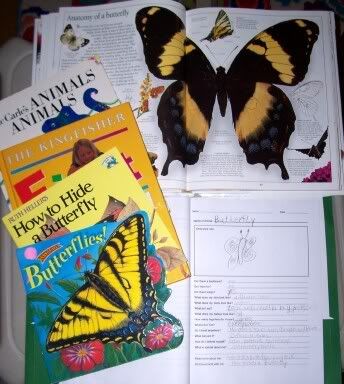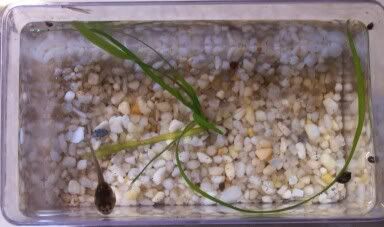 CHARLOTTE MASON AFTERNOONS:
I wish this happened every day but weather has not be ideal this week.
Here's Chase and Camille and Danny in the background.