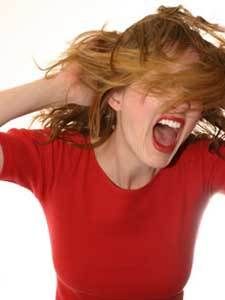 I have struggled since pulling Camille out of public school with self-discipline. While she was in school, I had to leave the house at 7:15 am every morning in order to drive her to her school (no bus system) on time. During the 30-40 minute drive, we'd chat or listen to the radio, on the way home I'd listen to Christian Talk Radio. The same routine in the afternoons, I'd leave at 2:30 pm every afternoon to pick up and have a chance again to listen to Christian Talk Radio before our "after-school chat". I don't have that daily feeding of God's word through an interesting speaker anymore, I don't even get to drive a car alone much anymore!

Now I have no where to be at any particular time, no restrictions on our time whatsoever. At first I was okay because I was so determined to have the "perfect homeschool" so I was determined to follow a schedule and pretty much have school at home. "Relax" others told me, so I did. Then I kept reading homeschooling book after homeschooling book about having a relaxed, unschooling type of atmosphere and how discipline should be in the home, how as Christians we should be raising our children. This is so daunting when you're first starting out, I didn't realize how much I was taking on when we make the decision to try homeschooling.

For a year now I've been reading, talking to other homeschoolers and praying for discernment. I still don't feel like I have it together! There is an insecurity that looms all the time: "Am I teaching enough?", "Is my attitude right?", "Is the behavior my child is showing something I need to correct or let go?", "Are they learning anything?" and so on and so on. I finally got over the fear of using the wrong curriculum, Camille is doing well with the products I've chosen and I am quite pleased. I am not a slave to the curriculum like I see so many of my homeschooling peers doing, I have no problem using creative solutions to utilize the curriculum we already have instead of buying/trying something new.

For example, we had serious problems with narration. She was not narrating at all, I referred to the homeschooling books and they offered suggestions but most said a child should be able to retell the story in their own words at age 6. Well, tell Camille that! So, I toyed with the idea of making a narration page for her until I saw History Scribe's product. I realized I could add it to the SOTW Student pages and it has been good (not perfect) ever since. We do the narrations together, if she stumbles or can't find her words, I tell her how I would narrate and have her retell my narration. Am I doing it right? Who knows. I feel it's a maturity issue, as well as a confidence issue with her. She desperately wants to get it right and doesn't understand that it's about her reaction to what was read, not the absorption of the facts. She actually prefers reading the narration questions and answers in the student pages but I've moved her away from that.

All the self-doubt, insecurity and other feelings of unworthiness wears on you and it can either make you determined to overcome them or shrivel up into a ball. I'm in the middle right now, intellectually I know what I need to do but emotionally and putting the "plan in my head" into action is feeling a little like trying to climb Mt. Everest without any gear. Danny soon to be 3 is a full-time job all by himself, the puppy can't be left alone at any time, Camille has picked up on my "relaxed state of mind" and needs a jolt too...urgh. I don't have the restrictions on my time, I don't have any pressing engagements and I don't have any repercussions for being "relaxed"!

How do I get from HERE: I know what I'm doing now is not working, I have an idea of how to improve it but don't have the confidence that I'll actually follow through! Procrastination, excuses, taking on other projects to avoid other ones, etc.
to . . .
HERE: Our day goes like clockwork, everyone knows that to expect and what to do at certain times and it is done with a joyful heart. Daily we are fulfilling our goals and reaping the rewards of our hard work. "I am" relaxed only when I know the work is done.