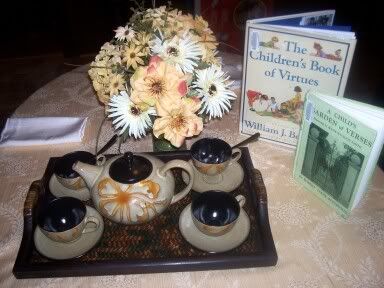 Camille read

Time to Rise

by Robert Louis Stevenson, I read Please from The Children's Book of Virtues.
Yes I had to check them out from the library, ours are in boxes.
Even Dh joined us, I guess he couldn't resist the goodies.
We even had sugar cubes.
It was a hit!