I went to St. Simon's Island, GA for a pastor wives' retreat and it was wonderful. To be able to gather with those that are experiencing what you are, that have gone through the trials and joys of being in the ministry- it was refreshing. I learned so much just by listening to my elders. It was a weekend of rejuvenation and renewal for me and I finally was able to r-e-l-a-x and lay all my burdens at God's feet. There's something about the combination of being able to relax and being able to let go, I think that as we live our struggles we can't seem to separate ourselves from them enough to give them to God and to rely on Him.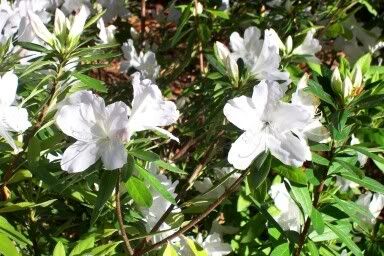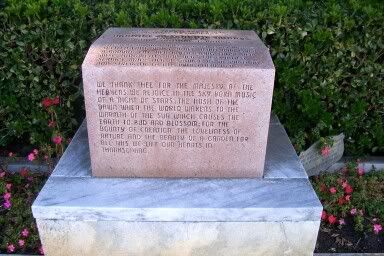 The inscription on the front:
We Thank thee for the majesty of the heavens, We rejoice in the sky born music of a night of stars, the rush of the dawn when the world wakens to the warmth of the sun which causes the earth to bud and blossom for the bounty of creation, the loveliness of nature and the beauty of a garden, for all this we lift our hearts in thanksgiving.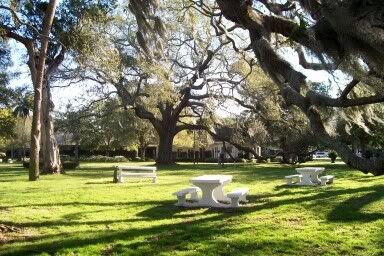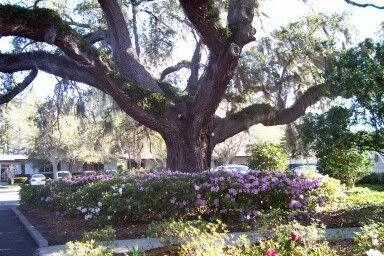 The sign for this very old live oak tree - very funny if you think about it. The branches of this tree extend to the ground, which makes it a very tempting spot to climb or sit.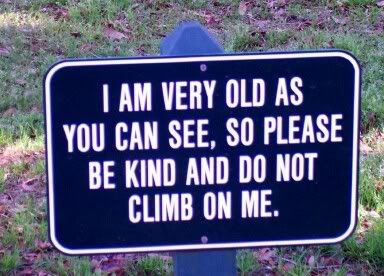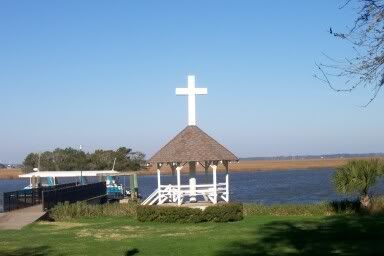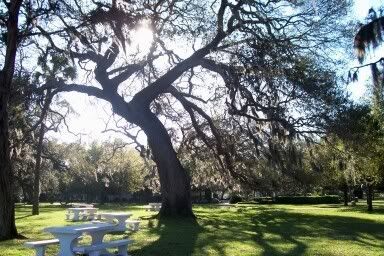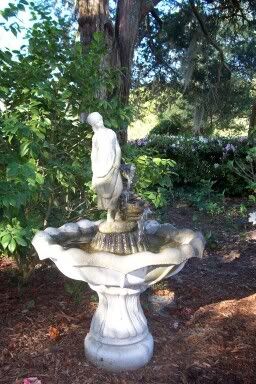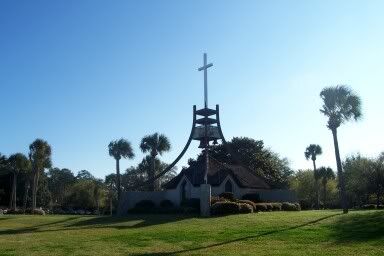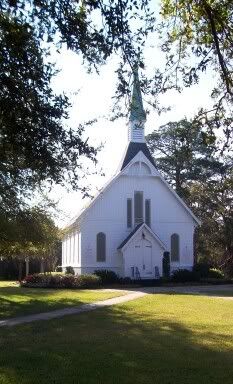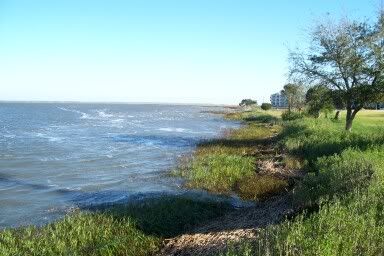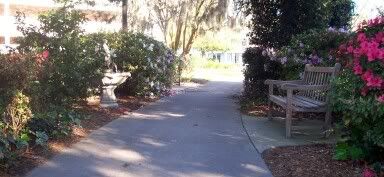 I miss the coast- the smell of the marsh, the salty breezes. I sat every morning and evening sharing my heart with the Lord at this bench among the azaleas with the water of the fountain cycling through. St. Simon's is not my "home" but it does reflect the areas that have touched my life- Charleston, Beaufort, Hilton Head, and Savannah. I know the Lord will bring us home when He needs us there but until then I'll enjoy it from afar with intermittent visits.