This is me, a picture from last September with blonde hair. My make-up, especially on the eyes is a little heavy.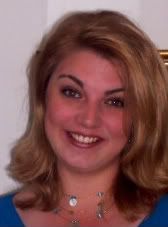 And this is me, this morning with more natural makeup and newly dyed hair. The red tones are actually blond highlights which are hard to photograph. Have I said I need a better camera???


Wow, I have blue eyes! They are actually grayish blue.
It will take some getting used to but I will.
We have 100° summers here in Georgia, I might be getting a haircut soon.

The first thing Danny said to me this morning was, "Mommy, your hair is pretty. I like it."