It's a little early but we've pretty much wrapped up our studies for the week. Tomorrow we're going to a skating get-together with the local homeschool group which I've decided to join. In order for Camille to participate in American Heritage Girls, we have to be members of the homeschool group, I can't say I agree with that but it'll be nice to participate in a few group field trips as we choose as well.

Explorer's, Prima Latina Primary Language Lessons, Explode the Code have all gone well this week, nothing really to report.

Poetry
Camille has finished memorizing Foreign Lands by Robert Louis Stevenson (see yesterday's post for her recitation), next up is Windy Nights. Tomorrow we will review all the poems she has memorized and start Windy Nights on Monday. I'm challenging her to memorize Windy Nights in a week since November 17-28th is our two week break.


Math
We dropped Horizons this week, I'm ordering
Math on the Level
to replace it. In the meantime, we're having fun playing games, doing drill with the
triangle flashcards we made from Donna Young's website
and Monday we'll start Times Tales. We have fun coloring them, for durability- I laminated them as well. Camille is breezing through her addition facts now.
If
Math on the Level
does not work out for us, I'll return it and get Math-U-See and Singapore. Either way, my eyes have been opened to the need of living math and playing more games. Possibly even a math software game...eek! Did
I
just say that??
Tapestry of Grace Year 3, Week 8
We continued our studies of South America and reading
Once On This Island
. We had a lot of fun labeling this map of South America. We played
Where in the World?
geography game but focused only on South America's countries and capitals. Camille can now tell you where Suriname is or Uruguay. We are watching Part II of Wild South America.
I'm taking the kids to a pottery place tomorrow to make their own replicas of South American (or Peruvian) pottery. We'll see how that goes, lol. I am looking for a new world geography game,
Where in the World?
had to be adapted for us today.
Draw Squad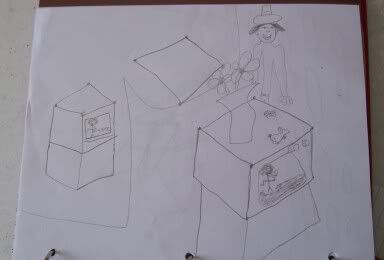 Life Science using Head to Toe Science by Jim Wiese
This week we've been all about bones and it's been a blast! Camille had her first week of science vocabulary and she did so well!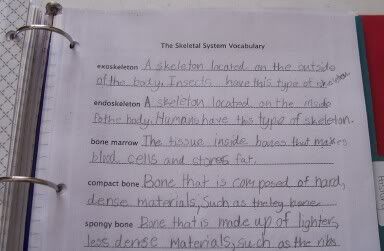 We went to the butcher's and retrieved a cow bone, did you know they sell them as dog bones? For $1.48 we had a large bone to observe. It smelled though, I had to thaw it out and wooo-eeee stinky. Not the best thing to do right
after
lunch.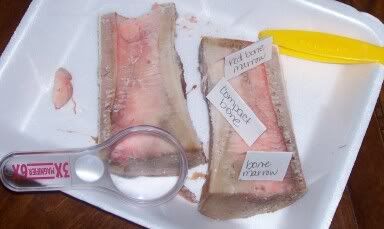 Camille also did three other things on bones this week. Two are projects from Easy to Make and Learn Projects: Human Body by Donald Silver and Patricia Wynne.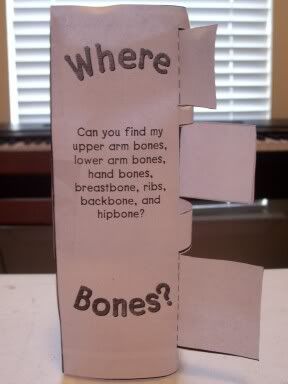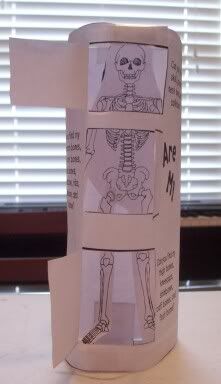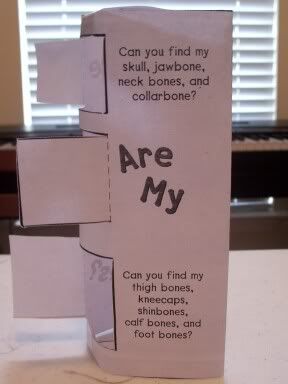 And to finish the report her illustration of the inside of a bone: