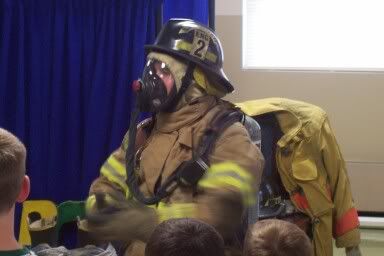 Firefighter dressed completely, they turned on the air tanks and talked through their speakers. I'm so glad they did that because as a child, I would be scared of a giant figure walking towards me breathing and talking like an alien. Lol.


The kids holding hands, waiting to enter the smoke house to simulate how to safely get out in case of a fire. Danny is still pointing at our smoke detectors and teaching us to crawl out!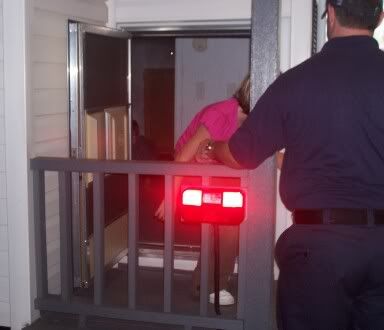 Camille is whizzing past me and Danny is crawling behind her. He has red eye from the camera.

Now here's the demonstration that we witnessed, sorry about the picture quality- it's from my digital camera.