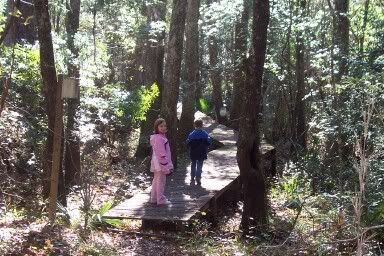 Let's go for a walk.
We took our Junior Ranger program and worked on the plant study, here's what we found.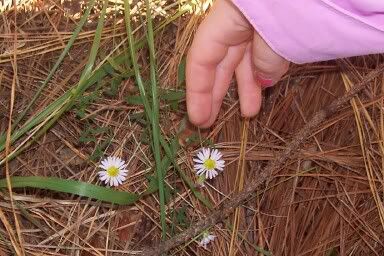 A flower with more than 5 petals

A fuzzy seed that can be carried on the wind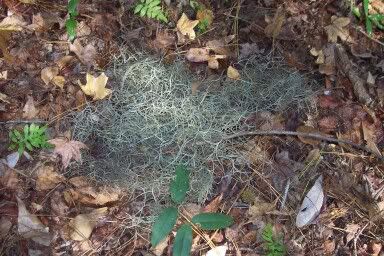 Spanish moss (flowering plant not really a moss)




A vine and a hiding critter



Look Mom, red berries!
Junior Ranger- a red flower or fruit
and a berry- look inside for seeds (Camille did)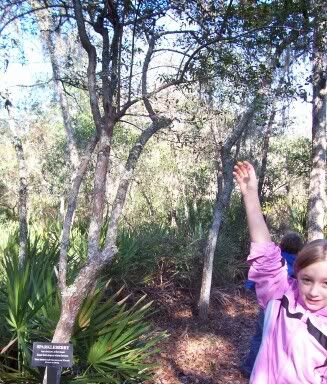 Camille pointing to Sparkleberry



A fruit with hooks, sweetgum
and Danny wanted his picture taken too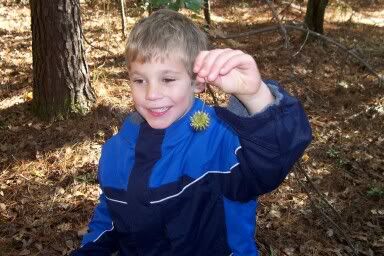 Danny's holding Magnolia leaves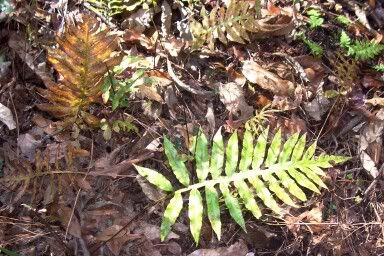 A fern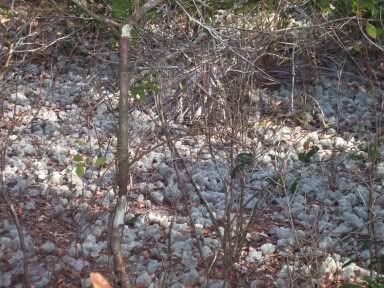 Ground lichen, looks like dirty snow but it's not.



and a close up of Cladina evansii ("powder-puff lichen", or "deer moss")



This was light green, the lady at the park said this was greybeard moss but Spanish moss is also called greybeard. Sigh. I need a book on lichen.




Camille says this is an insect's nest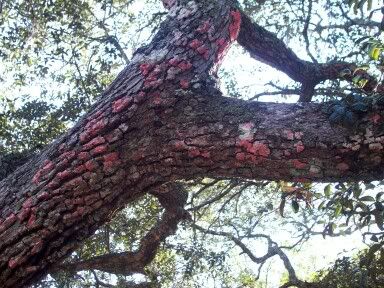 Pink all over the tree? Lady at the park said it's called pepto-bismol but I can't find it in either my field guides or online so- yes, I need a book on lichen!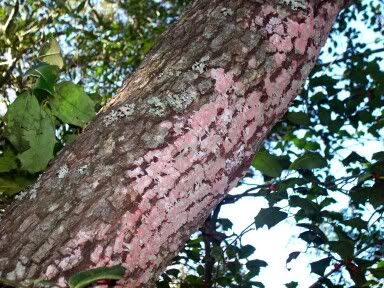 More pink lichen?

Camille completed Level III of the Fruits & Flowers section of her Junior Ranger program, finding 9 of 12 items.