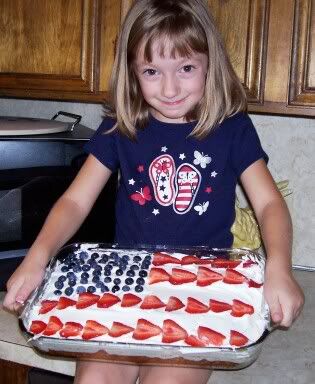 Whatever you do, don't promise your little girl that you will post something and then forget!
"Mom! Where's the picture of my cake?"
Uh, wait a minute...
"Here it is! It just took a minute to load..."
whew!
Our version of the Better Homes & Garden Flag Cake, it was yummy!