My baby. His daddy decided he needed a hair cut. Don't worry, he told me- the shears have a long guide. I knew this was a bad idea but trying to be supportive, and submissive I let it go.


When my ds2 came to me the first time, his hair was uneven with a few "bald" spots. I cried. I really cried. My baby's soft, blond hair was gone and what was left was an uneven crew cut that wasn't even a crew cut. My husband then said, it's okay Mom, we're going to fix it. Well this was his version of "fixing it." Never, never, never again.




Here's the BEFORE Daddy cut my hair picture: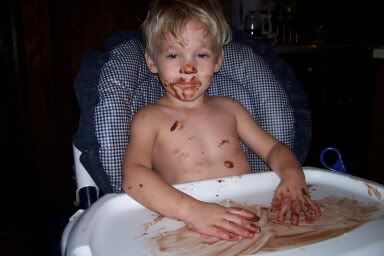 And AFTER Daddy cut my hair picture: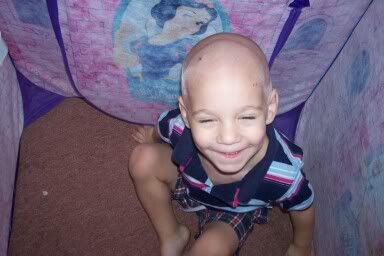 Yes, it's only hair but he's my baby. How fast does hair grow? If I give him LOTS of milk will it help? I have forgiven my dear husband, thankfully he had to go to work. I'm trying so hard to laugh about this! It's a smidgen funny, maybe it'll be funnier tomorrow- or in church when everyone looks at my husband and asks, "What did you do to the poor boy?"
Do you have a similar Oops moment?